Couples of all kinds are guaranteed to have a fantastic time in Frisco, whether it's a staycation, a vacation, or a first date. Choose from museums, sports stadiums, sports museums, quirky museums, arcades, hotels, shopping, and a rich variety of cocktail bars, upscale restaurants, international cuisine, and down-home good cooking. It'll continue to be your go-to spot, no matter the occasion!
Valentine's Day is only weeks away and, not to alarm you, but the clock is ticking. Restaurants are booking up, reservations are few, and the parks will be full of last-minute picnic dates. 
We wanted to help you stay ahead of the game, so MyCurlyAdventures put together the most romantic weekend getaway itinerary! We know life can be hectic, and sometimes it feels like you can barely catch your breath, leaving you with little time to plan something meaningful for your significant other. This itinerary covers all the love languages and will show in a tangible way how much you care for your partner by planning something new, fun, and memorable.
Have a seamless Valentine's Day celebration with this weekend itinerary filled with breakfast in bed, a couple's massage, a romantic dinner, museums and ice-skating dates, brunch and bubbles, and more romantic dinners leading up to memorable nights, all right here in Frisco, TX!
Friday Night
Check into the Westin Dallas Stonebriar Golf Resort & Spa - Begin your Valentine's Day weekend with a Friday night road trip to Frisco. During their stay, guests have access to an on-site restaurant, fitness center, spa, outdoor pool, and jacuzzi. Usually after a road trip all you want to do is rest. Luckily, The Westin has all the amenities for an experience all in one place so you can start your romantic trip at a restful pace. 
Drinks at Beans & Barrel - We really enjoyed the intimate experience we had here. We showed up before business picked up and enjoyed the one-on-one attention from the bartenders as they put on a show for us. They serve a variety of handcrafted cocktails, including the Rosemary Mezcal, beautifully garnished with torched rosemary; the Stonebriar Old Fashioned (which you can order smoked for a little something extra), mixed with a special bourbon made for the hotel, and the Smash, made with Tito's Texas vodka, jalapeño infused agave, lemon juice, and fresh strawberries.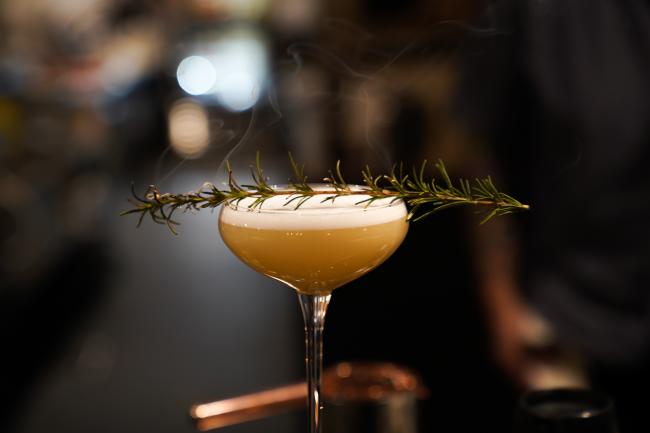 Dinner at Heard and Hearth - Also inside The Westin, their long dinner menu features dishes like a bison burger, hanger steak, and mushroom ravioli. Be sure to call to secure a reservation ahead of time.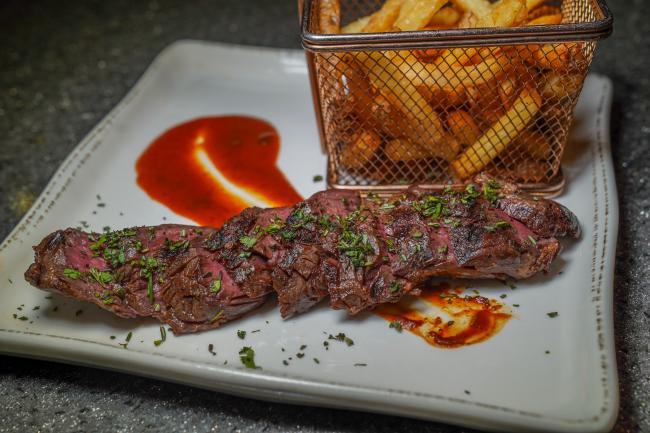 Evening Games Inside the TopGolf Swing Suite - Stretch your legs, rent out the TopGolf Swing Suite, located inside The Westin, for an hour and play, not just golf, but soccer, zombie dodgeball, and more, to decompress before heading to bed and beginning your romantic weekend.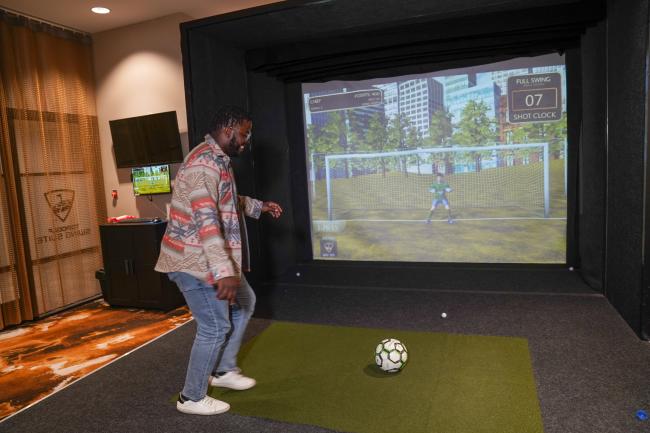 Saturday 
Breakfast in Bed - Enjoy some extra time in bed with your beau. Skip the breakfast buffet, order room service, and enjoy a lazy morning of full bellies and comfy pajamas.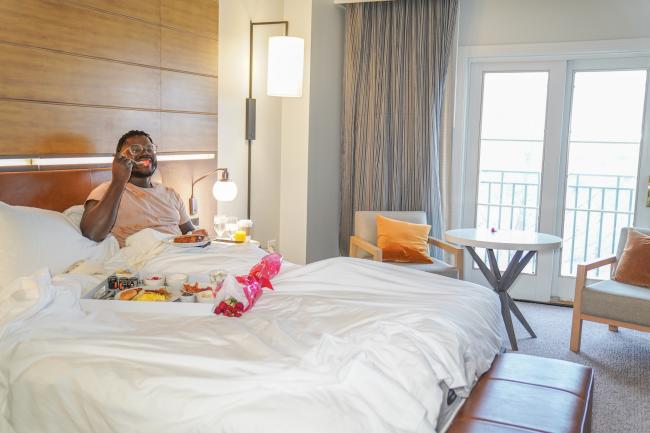 Couple's Massage at Well & Being Spa - Reserve a couple's massage to brace yourselves for a full-day of adventure and to help you both recharge before the work week begins again. You'll walk into a fountain before choosing your preferred massage with optional seasonal add ons such as Chai Spice. Rest a bit in the steam room to soak in how amazing you feel. 
International lunch - Try something new together and go out for lunch somewhere you've never been. Try tasty international cuisine at these Frisco restaurants:
For Indian food, try Chennai Cafe. They have traditional Thali, tandoori, Tamil Nadu, and a great selection of pastries and cakes, with veggie options, too. 
Try scratch made African food at Calabar Pot. We ordered their Asun, a soup made with spicy grilled goat, with Pounded Yam Fufu, fried plantains, and Banga Soup, also made with goat meat and pounded yam. Be sure to order a side of jollof rice with goat meat too!
If you are in the mood for some good ol' comfort food, try Bonchon and check out their fried chicken, Korean tacos, and fried rice.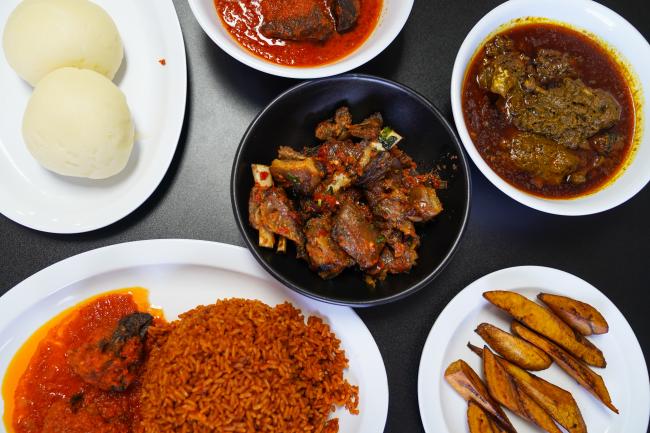 Afternoon Activities
Frisco Heritage Museum - You can choose to wander the museum and the surrounding historical grounds or book a tour and get a chance to see the inside of several of its on-site historical buildings. You'll hear about the history of the covered wagon, the evolution of Frisco, and past, vital members of the community. Checkout their church as a potential wedding chapel option.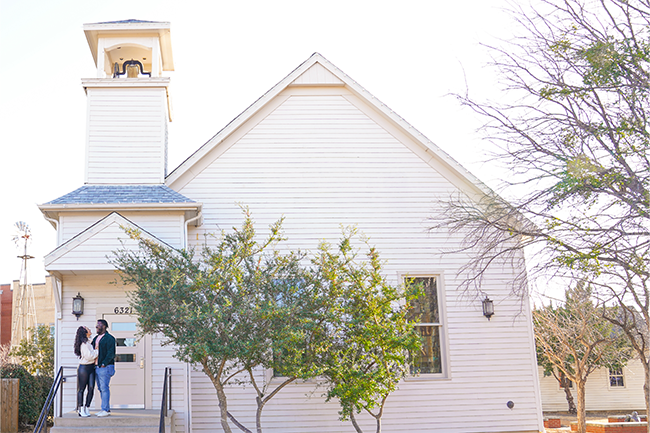 Ice Skating at Comerica Center - Go ice skating at the community ice skating rink. There's some so special about the cold giving extra reason to snuggle up close and hold each other's hand. 
Dinner
We have some options for you to put on your fancy clothes and gawk at each other at the best restaurants in town. To ensure you can continue the evening according to plan, be sure to call ahead for reservations. 
If you enjoy sushi, you should try Kura Revolving Sushi. This restaurant has a self-serve conveyor belt that loops around the restaurant, making for a fun dining experience. We recommend the Golden Crunchy Roll, Salmon Golden Crunchy Roll, Rainbow Roll, and Spicy Tuna Hand Roll.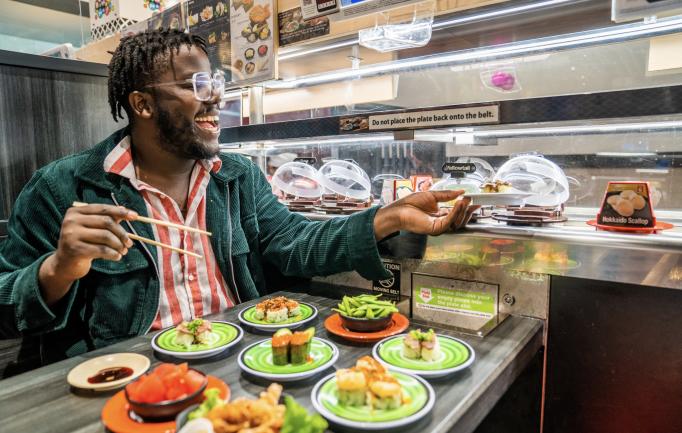 If you want a full dining experience with even more than came for, the mixologists at The Glen create cocktails exclusively for you. In addition, they have a stunning wine and scotch selection. The highlight of the evening is definitely the aerial performers and the resident DJ, which create the best atmosphere. We recommend the Seafood Croquettes Truffle Fries, Lobster Pasta, Lobster Mac and Cheese, Paella, and Fried Artichoke. There is even a cigar lounge for cigar aficionados! The Glen is very popular; therefore, make a reservation ahead of time. 
Drinks at Rare Books Bar - This is a great place to impress your date. Their speakeasy concept originates from the Prohibition era. The location is inside the J Theodore restaurant. To find it, enter the building, turn right, and enter the phone booth, but there is a catch. To access the bar, you must have the password in mind, which you'll find on their social media page. How fun! The bar has over 400 options, including scotches, whiskeys, and bourbons. Sip on your drink and lean in close while the live band plays Sinatra classics and swing favorites. This is excellent for a night of clandestine adventure and stolen kisses. 
SUNDAY
Brunch at Barney's Brunch House - There is no other place to have brunch like Barney's. They have some of the most unique pancake and French toast options such as red velvet pancakes, Oreo crumble cookie pancakes, apple and pecan French toast and so much more. Too many options to decide on? Opt for their pancake trio where you can pick your three top choices.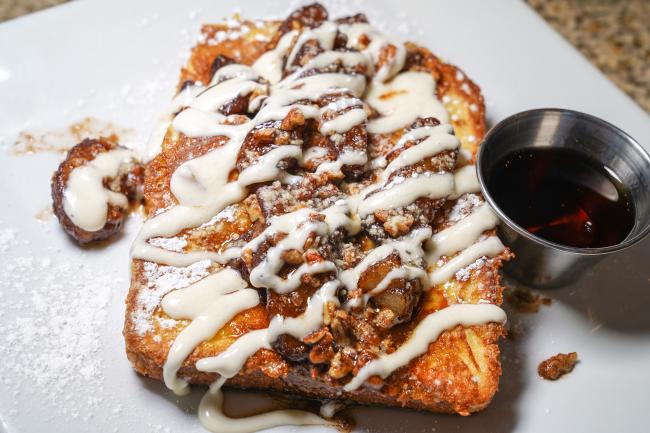 Afternoon Activities 
The Texas Sculpture Garden - The Texas Sculpture Garden is free and perfect for walking off brunch. Tackle it like a scavenger hunt and find the sculptures around the park with their downloadable map as a guide.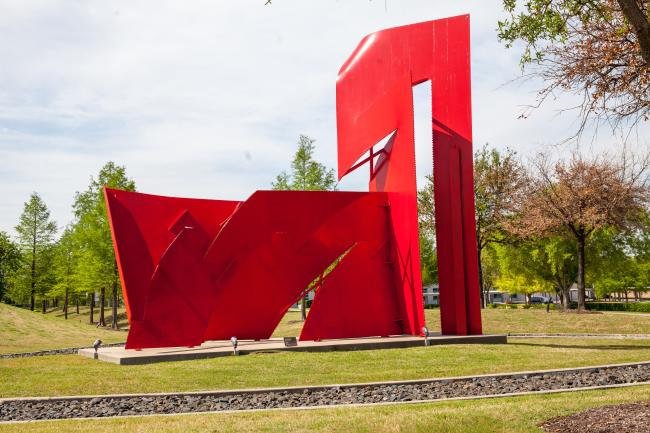 NERDVANA - Play video games and board games, order alcoholic or non-alcoholic drinks, and snack on pub-style bites like nachos, sliders, or order a full meal of their Braised Reef Beef Short Ribs or seared salmon. A reservation isn't necessary, and the staff is incredibly friendly. They'll help you discover a new board game or a video game that's perfect for two people!
Valentine's Day is about going all out for your partner, being intentional, and showing your appreciation and love for them. With that said, now that you have plenty of options, it is time to start planning the perfect romantic getaway for you and your significant other and making those reservations while you still can!
Love what you heard here?
Book your stay at one of our hotels now to secure your Frisco getaway. To keep up to date with the most recent area news, sign up for our newsletter.