Services
Visit Frisco offers an array of services to meet every meeting planner's needs. Our professional staff can assist in the pre and post-planning of your meeting, convention, group tour or sporting event. We have extended our convention services to align with CDC's guidance for attendees and industry staff. Please see our Extended Services below.
If you'd like more information or have questions about Visit Frisco's services, please feel free to reach out to us. We're happy to work with you in any way we can to help make your next event a success!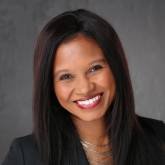 Lisa Bethea, CTA, CTIS

Director of Destination Services
Q: How long have you worked in the industry? 15+ years Q: What do you love most about your job? Creative problem solving for all types of events/meetings. I love a good challenge. Q: What would you tell a meeting planner/sports event rights holder/visitor that is considering Frisco? Welcome and let's play! Frisco is an exciting destination for all kinds of events, especially when you partner with our attractions to add in some extra elements of fun! Q: What is your favorite Frisco attraction, and why? Museum of the American Railroad – the railroad is connected to the history of this city and nearly every culture is represented in the history of the railroad. Q. What is your favorite Frisco restaurant and your go-to dish to order there? Babe's Chicken Dinner House – the chicken strips – I "won" a chicken finger eating contest with these babies. Well, sort of. Q. Where is the first place you take your friends and family from out of town when they visit Frisco? National Videogame Museum Q. What's your favorite secret spot in Frisco? Scottish Rite for Children Orthopedic and Sports Medicine Center… Beautiful building with some of the best popcorn in town. Q. What's your favorite place to shop in Frisco? The Frisco Mercantile and Painted Tree Frisco. I love seeing the unique items you can't find anywhere else and supporting our local entrepreneurs. Q. Describe your Frisco in 3 words? Safe, friendly, innovative Q. What is your go-to sweet treat? Chocolate Chip Cookies at La Finca. Yum! Q. What is your go-to happy hour drink? A cranberry mojito at City Works Q. Where would someone most likely find you on the weekend? Hiking/exploring a local nature preserve. Q. Where is one of your favorite travel destinations in the world? Nazca, Peru. It's on my bucket list to explore. Q. Describe who you are in 140 characters or less. While it may be my job to help, it is always my goal to be of service. I am an advocate for my city, my team, and my community – showcasing the value in all of us and all we do. Q. Fun fact about you? I collect pens and literally have thousands.