Hosted Media Visits
The Visit Frisco team assists qualified members of the media, influencers and bloggers with individual or group visits to our city. Approval regarding hosting are handled on an individual basis and involve a variety of factors such as story angle, media outlet, qualifications and available budget. 
To request a hosted media visit, please contact us as soon as possible to confirm details and availability. 
For influencer/blogger collaborations or hosted visits, please complete this application. Someone will reach out to you within 1-2 business days.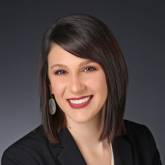 Cori Powers

Director of Marketing & Communications
Q: How long have you worked in the industry? 4 years Q: What do you love most about your job? Connecting with our partners and learning more about what drives them. Q: What would you tell a meeting planner/sports event rights holder/visitor that is considering Frisco? Frisco has so much to offer. It's a great place to spend some time. You'll feel comfortable and safe here and really impressed by the amenities, facilities, hotels and attractions. There really is so much going on in Frisco! Q: What is your favorite Frisco attraction, and why? KidZania because there's nothing like it in the U.S. While it's a city powered by kids, as an adult it's hard not to get caught up in the breadth of the experience and the attention to detail. It's an educational environment that teaches kids about different industries and the value of hard work in a fun and meaningful way. Q. What is your favorite Frisco restaurant and your go-to dish to order there? How do you pick just one? Cacio e Pepe (with the fried egg) at Bottled in Bond; Prosciutto & Fig Flatbread at J. Theodore; and Beef Fajitas at Tupy's. Q. Where is the first place you take your friends and family from out of town when they visit Frisco? eight | 11 place for wine flights, pizza, live music and s'mores boards! Q. What's your favorite secret spot in Frisco? Limestone Quarry Park: Seemingly a normal, kid-friendly park, but follow the small, unmarked path behind the bench and you'll find a Frisco oasis, perfect for exploring. (Don't forget to bring water shoes or old tennis shoes.) Q. What's your favorite place to shop in Frisco? Tumbleweed TexStyles Q. Describe your Frisco in 3 words? Family-Friendly, Sports, Growing Q. What is your go-to sweet treat? For a sweet start to the day: Doughnuts from Detour Doughnuts / For an afternoon treat: Reese's Witha'spoon from Cow Tipping Creamery Q. What is your go-to happy hour drink? Lemonberry Mule at The Common Table Q. Where would someone most likely find you on the weekend? If there's an event happening, my family and I like to attend fairs, concerts, sporting events, etc. Otherwise, we like to sit and listen to music and grab a bite to eat at Frisco Rail Yard. Q. Where is one of your favorite travel destinations in the world? Barcelona, Spain: The food, the wine, the atmosphere. Q. Describe who you are in 140 characters or less. I'm Cori: Communications Pro, Marketing Maven, Content Writer, PR Specialist, Social Media Guru, and Exercise Enthusiast (only one's been embellished). Q. Fun fact about you? I was named after Cory Everson, female body builder in the 80s who won six consecutive Ms. Olympia titles and was inducted into the National Fitness Hall of Fame.