Hosted Media Visits
The Visit Frisco team assists qualified members of the media, influencers and bloggers with individual or group visits to our city. Approval regarding hosting are handled on an individual basis and involve a variety of factors such as story angle, media outlet, qualifications and available budget. 
To request a hosted media visit, please contact us as soon as possible to confirm details and availability. 
For influencer/blogger collaborations or hosted visits, please complete this application. Someone will reach out to you within 1-2 business days.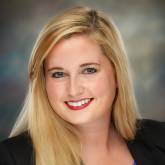 Wesley Lucas, CTA, CTE

Senior Communications Manager
Q: How long have you worked in the industry? 15 years! My first job in the travel and tourism industry was an intern at the Abilene CVB (my hometown). I started two days after I graduated high school. Q: What do you love most about your job? Sharing the stories of Frisco, whether that be through the iHeartFrisco blog, our social media channels or with media. I love inspiring interest and travel to our unique and growing city. Q: What is your favorite Frisco attraction, and why? I love attending an FC Dallas match or RoughRiders game, as well as visiting The Star, but one of my favorite attractions to visit is the National Videogame Museum. The sheer number of artifacts on display shows just how passionate the founders were at preserving the history. Every time I visit, it's such a nostalgic throwback to the days of playing video games with my brother. Q. What is your favorite Frisco restaurant and your go-to dish to order there? Tough one… I love Tupy's and always order the same thing – fajita enchiladas with queso. You can't go wrong with the Bacon & Blue Chips at eight | 11 place. Lately I've been on a J. Theodore kick. Our favorite dishes there are the Brussel sprouts, ahi tuna and chicken pesto pasta. Q. Where is the first place you take your friends and family from out of town when they visit Frisco? We always end up at Frisco Square, the Rail District or The Star. Q. What's your favorite secret spot in Frisco? Don't skip on the coffee at La Finca, the macarons at Tulla Patisserie & Café, donuts at Detour Doughnuts or the many beautiful parks and trails Frisco has to offer. Q. What's your favorite place to shop in Frisco? Tumbleweed TexStyles is a "must-visit" when in town. I also enjoy browsing the vendors at Frisco Mercantile and Painted Tree and all of the fun and unique fashion finds at Sunny Paige and Flea Style. Of course, no shopping trip to Frisco is complete without a stop at IKEA. Q. Describe your Frisco in 3 words? A welcoming, fun and family-friendly destination. Q. What is your go-to sweet treat? Cookie Society Salted Carmel Cookie, Cow Tipping Creamery Southern Charm Stacker or Chocolate Glazed Donut from Detour Doughnuts. Q. What is your go-to happy hour drink? Frosé from Heirloom Haul or Mambo Taxi from Mi Cocina. Q. Where would someone most likely find you on the weekend? Exploring a Frisco park with my family, enjoying dinner and drinks on a Frisco restaurant patio or watching a game, cheering on our favorite teams. Q. Where is one of your favorite travel destinations in the world? I love spending time on my family's ranch in west Texas, fly fishing in Colorado and exploring my favorite cities: New York, Boston and New Orleans. I've never been to Europe, so my dream vacation is Paris, London and Scotland. Q. Describe who you are in 140 characters or less. Obsessively organized 7th generation Texan who loves the Red Raiders, Red Sox, wine, good queso, fly fishing and Frisco. Q. Fun fact about you? I was in a Walt Disney World commercial when I was 4 years-old, am related to the 11th President of the United States, James K. Polk, have been playing golf since I was nine years-old and have a slight obsession with World War II history.