If you were stranded on a deserted island and were only allowed one food item, what would it be? Without a doubt mine would be sushi. I've been hooked for as long as I can remember.
I grew up in Southern California where my community had a strong Asian influence. This meant I was able to appreciate the cultural food starting from a very young age. Now that I live in Frisco, I'm still able to enjoy my favorite dish because this city offers a wide variety of sushi restaurants. Today, I want to spotlight five to consider on your next visit to Frisco.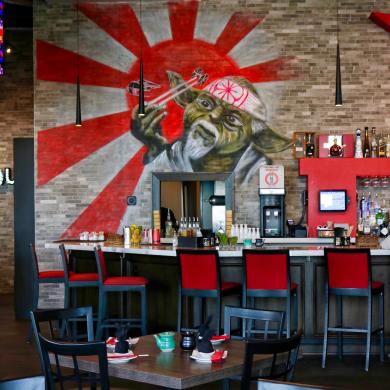 An 80's themed sushi bar? It's true. There is such a place and it's called Sushi Marquee. You walk in and are immediately greeted by a large mural of the legendary Jedi Master, Yoda. Except this time, he has a goatee and is wearing a traditional Hachimaki. Eighties music videos play on the big screen TV's throughout the restaurant and you can't help but feel like you've been transported back in time. When you visit I recommend starting off with their Avocado Bomb Appetizer. Just like the name implies, it's the bomb.  Next, check out their 80's movie named rolls like Angry Hulk, Godzilla and The Terminator. My personal favorite is the Mr. Miyagi. Maybe because I grew up watching the Karate Kid? Regardless, you can't go wrong.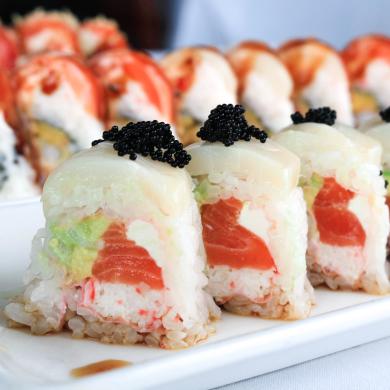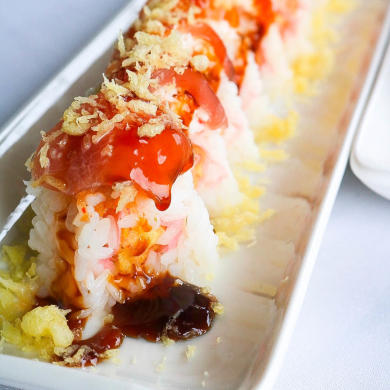 Conveniently located right off the Dallas North Tollway is Kotta Sushi Lounge. With a newly reinvigorated menu, you'll definitely want to check this place out. One of their newest additions, is the delicious Candy Roll. It has quickly become my personal favorite. Composed of sweet mango and a spicy mayo sauce, it delivers the perfect blend of flavors. If caviar sounds more appealing, I recommend the Royal Roll. It's made up of salmon, cream cheese, avocado, crab meat, white tuna and topped with black caviar and ponzu sauce. Doesn't that sound like something royalty would eat? After your meal, take some time to walk around The Shops at Starwood. It offers some of the cutest shops in Frisco.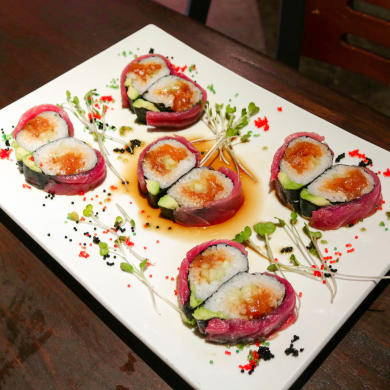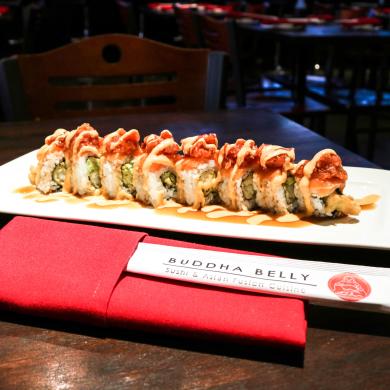 Buddha Belly offers both incredible sushi and ambiance. Their dimly lit restaurant and attention to detail is sure to make you feel comfortable even before you begin your meal.  Start off by ordering one of their most popular rolls, The Jungle Roll. If you are out with someone special, I recommend ordering their heart shaped sushi roll, The Valentine. It's sure to make anyone feel loved. Also, don't be surprised if you find yourself leaving Buddha Belly with a belly of your own. The food is just that good.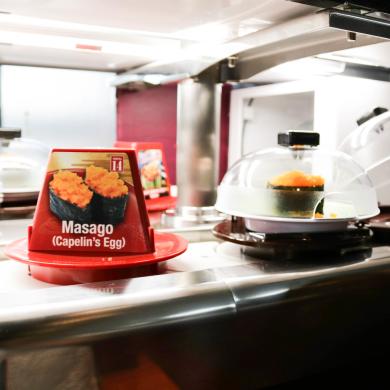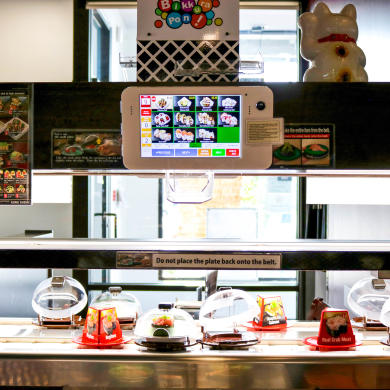 When I picture the future of restaurants I think it will look a lot like Kura Revolving Sushi Bar. Why? Because everything is automated. You order right from your table on a convenient tablet. All food is delivered right to your table via an automated conveyer belt.  It's so fascinating to watch this amazingly efficient set up. Does it sound a little overwhelming? If so, a waiter will be nearby to refill your drinks and assist you with navigating the tablet, if needed. What makes it even better is that all their sushi is made fresh, organic and has no msg. Once you are done eating, your plates are inserted into a slot machine that gives you a chance to win prizes. It's a guaranteed fun night out.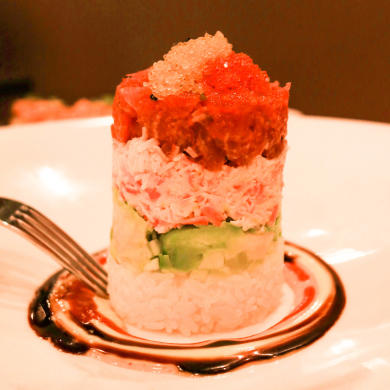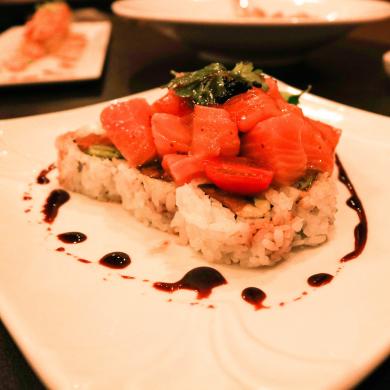 Robatayaki style cooking is what makes Edoko Sushi & Robata different from all other restaurants in the city. Their cooking takes place in a charcoal-fired hearth, just like in ancient Japan. Not only is the cooking amazing, but the sushi is divine. When you visit, make sure to order the beautiful Edoko Tower. It's composed of crab meat, spicy tuna, cucumber, avocado, caviar and includes four house special sauces. Snap a picture for Instagram before you dive into the deliciousness. Another stellar choice is the Palm Spring Roll. The cherry tomatoes on top amplify the taste of freshness. With such a diverse menu, it's sure to satisfy any palate.
What are some of your favorite sushi spots? I'd love to hear them in the comments below.