My husband and I love to be outdoors whenever possible. Whether we're sitting on our porch watching the sunset with our dogs, riding our bicycles, walking the awesome trails in Frisco, or enjoying our favorite meal and drinks on the patio, outside is my favorite place to be. Here are my favorite ways to spend time outdoors in Frisco. 
My favorite place to exercise outdoors is the mountain bike trail at Northwest Community Park. I picked up cycling in 2013, and have taken interest in several disciplines, from road and track to gravel and mountain biking. This trail features three single-track loops totaling 5.6 miles, is safe for both cyclists and hikers (and dogs, as long as they're on a leash) and is beginner-friendly. 
About half the trail is out in the open without shade, so remember to lather up on SPF and bring your favorite hydration. Northwest Community Park is next to the future site of PGA of America, so starting in 2023, be sure to stay extra alert in case you hear, "fore!" when you visit in the future!
---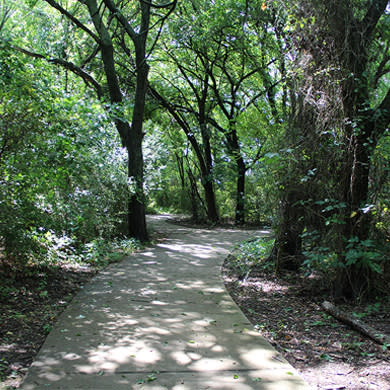 With abundant shade covering the walking paths and beautiful scenery, Frisco Commons Park is my go-to place when I want to get some fresh air outside of my neighborhood. All along the trails, you'll learn about the history of Frisco thanks to several history markers and can also view a Veterans Memorial in the center of the park. 
If you have children, they can get all their energy out at Hope Park, adjacent to Frisco Commons. Hope Park features two playgrounds, a splash pad, and even adaptive equipment for children of all abilities.
---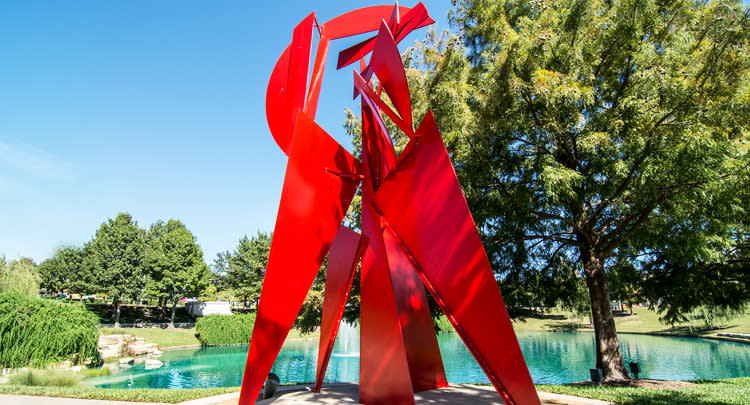 The Texas Sculpture Garden encapsulates the largest private collection of contemporary Texas sculpture ever assembled and made available to the public for FREE. Visitors can take a free audio tour of the Texas Sculpture Garden or pick up a map of the art pieces in the lobby of 6801 Gaylord Pkwy.  
---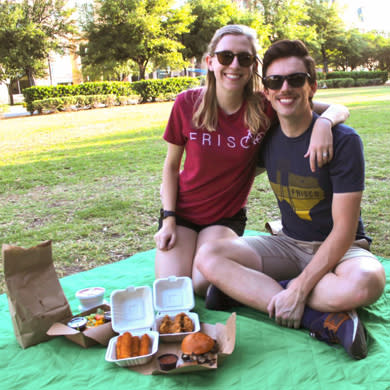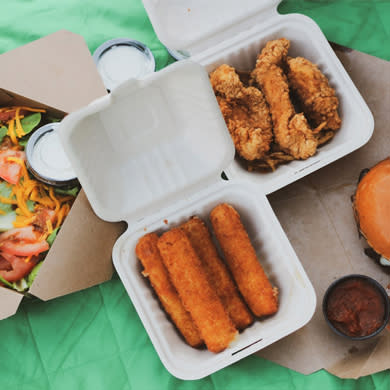 When the weather is nice, we love to have a picnic on Simpson Plaza with dinner to-go from a nearby restaurant. Our favorites include Pizzeria Testa, Haystack Burgers & Barley, or Nerdvana.
There is plenty of space to spread out on your favorite picnic blanket, enjoy the shade and watch the sunset. If you're looking for a sweet treat following dinner, check out POParella's or Frisco's famous SnowCone Lady. 
---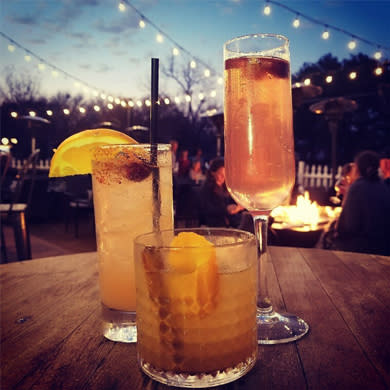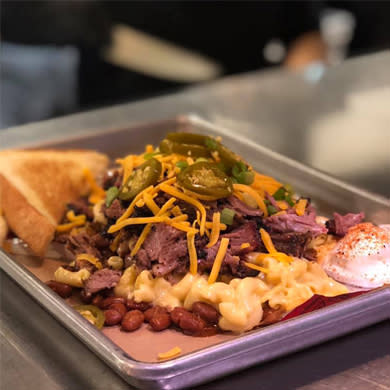 There's nothing quite like having an ice cold margarita or fresh, smoky Texas barbecue on the patio. Here are some of my favorite outdoor patios to visit. 
Swing by The Common Table's shaded patio in The Star for a killer happy hour Monday-Friday until 7 p.m. Happy Hour includes half off all appetizers, 20-oz. beers, wine by the glass, and craft cocktails. My favorites are the chef's daily flatbread and a classic margarita on the rocks. Not sure what drink to get with your food or vice versa? Fear not. Most menu items have a suggested drink pairing, so you can never go wrong! 
Get your stretchy pants ready because I have two words: Frito. Pie. A combination of Fritos, mac 'n cheese, beans, chopped brisket, cheese, jalapeños, chives, and sour cream will have you licking your fingers when you're done. I don't cry over spilled milk, but I would cry over spilled Frito Pie at Tender. 
If Frito Pie isn't your thing, choose from a selection of hand-crafted meats scratch-made sides. Stellar service doesn't stop once you leave the walk-up ordering kiosk. Employees of the locally-owned, family-friendly joint typically walk around asking guests if they need anything from a drink refill to a to-go box, or just stop by to make sure you're having a great experience.
I have two more words: Champagne. Flight. At eight | 11 place, a locally-owned wine bar and kitchen, you can order a full-sized bubbly flight to compliment your amazing appetizer or entrée. Enjoy live music on the patio, craft cocktails, and choose from shared plates like a charcuterie board or Bacon & Bleu Chips, paninis, artisan-style pizzas, soups, and salads.  
Tex-Mex is its own food group. One of my favorite places to go is Mi Cocina, where I can enjoy a Mambo Taxi and queso on a covered outdoor patio. Service is always exceptional and you'll have views of The Star, the Dallas Cowboys' World Headquarters facility. 
📷 s eight | 11 place, Tender Smokehouse
---
Looking for More? 
Here's your A-to-Z guide for things to do in Frisco. To keep up to date with the most recent area news, sign up for our newsletter.