Whether it's Taco Tuesday, National Taco Day or a day that ends in 'y,' it's a good day to eat tacos. Check out this list of 7 tacos in Frisco every taco fan has to try (in no particular order)!
We know there are many, many more tacos to be devoured in town, so feel free to leave us a comment below and let us know which tacos we should try next!
Cantina Taco - Mezcal Taco
One of Frisco's newest taco spots, Mezcal Taco is a family-owned local spot serving authentic Mexican eats with fresh ingredients from a scratch kitchen. They also offer several vegan-friendly dishes! Try their Cantina Tacos aka "Street Style," with Bistek, Pastor or Carnitas. Served with cilantro, onion, salsa and lime on a fresh, house-made corn tortilla!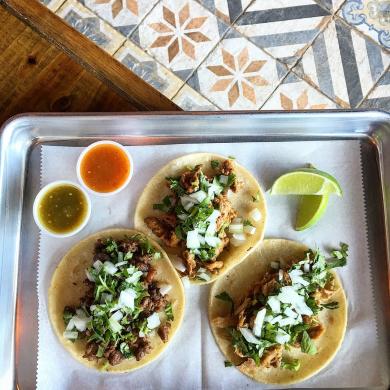 Caramelized Cauliflower - Crush Taco
Veggie fans, don't fret... there's a vegetarian option, too! Crush Taco's Caramelized Cauliflower tacos feature spicy pepitas, yogurt, charred lemon, grilled onions and caramelized cauliflower on a flower tortilla!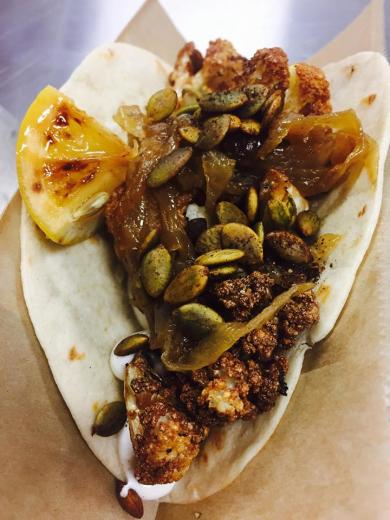 Bulgogi Tacos - MASH'D
Made from scratch with slices of pan grilled Akaushi flat iron steak, marinated in garlic soy sauce, topped with bib lettuce, carrots and cilantro, served with a side of lemon rice and pickled peppers, these tacos go perfect with MASH'D's guacamole and a glass of moonshine.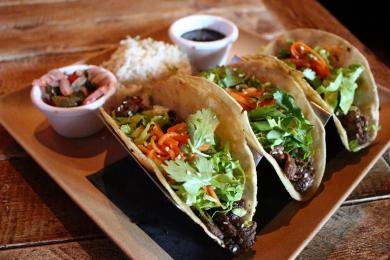 Tacos Al Pastor - Mariana's Taco Shop
If you're looking for authentic style, So-Cal street-style tacos, look no further than Mariana's Taco Shop. Located in Historic Downtown Frisco, this family-owned and operated taco shop has been serving up some of the best Southern California authentic Mexican style food to Frisco-ites for several years. While their Tacos Al Pastor are one of their most popular dishes, we definitely recommend also trying their burritos, enchiladas or tortas!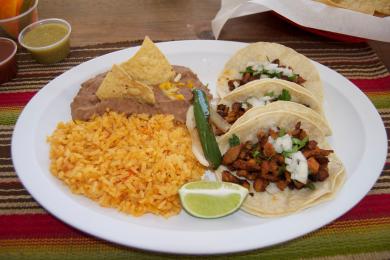 Tupy Tacos - Tupy's Mexican Food Supreme
A Tupinamba Tradition since 1947, this family recipe combines the highest quality ground beef, spices and vegetables to make the most mouth-watering taco beef filling. A fresh corn tortilla is filled with the Tupy Taco beef and then is DEEP FRIED to golden perfection. Served with lettuce, tomato, cheese, rice and beans. Be sure to also try these tacos with shredded chicken ranchero... yummmm.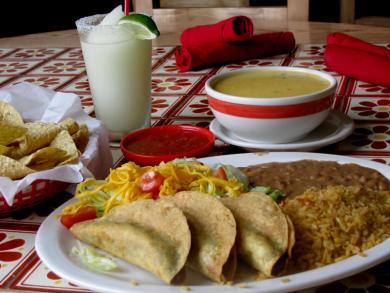 Cabo Fish - Taco Ocho
Shake up your taco selection with the Cabo Fish taco from Taco Ocho. Featuring beer battered or grilled cod, plus jicama slaw and chipotle cream sauce on a flour tortilla. Yummm!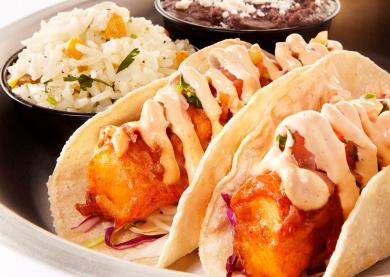 Looking to expand your taco quest? Find a complete list of Frisco's Tex-Mex spots here.